Posted by
Nov 2, 2010
in
Dip Recipes
|
8 comments
on
After making a Tex-Mex inspired seven layer dip and realizing there were 185,220 possible variations, my mind went wild. On top of the traditional Tex Mex layer possibilities, there are dozens of other culinary traditions that could inspire a seven layer dip. For example, barbecue, South Asian, Californian, and Mediterranean, which I recently made.
I chose a seven layer Meditteranean dip, because it sounded delicious and because it's healthy. After all that dip eating last week, the Dipstock diet has officially begun.
Recipe for Mediterranean Seven Layer Dip
*1, 17 oz. container of  store bought hummus (or homemade hummus)
* 1 medium sized tomato, de-seeded and chopped
*1 small cucumber, peeled and chopped
*1 bunch green onions, chopped
*5-6 medium-sized sweet peppers, de-seeded and chopped
*Handful of kalmata olives, de-pitted and chopped
*Handful of feta cheese
Directions: Layer in order listed here. Chill for one hour. Serve with pita chips.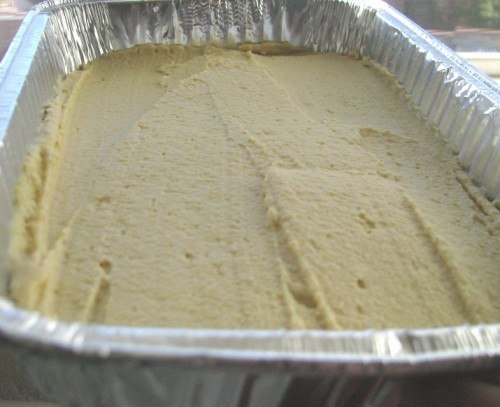 I made this seven-layer dip for a dip party with friends, which left Jason (the husband) a little sad. He's liked all of the dips I've made (at least that's what he says), so I left him a mini seven-layer Mediterranean dip. This got me thinking…could we be packing dips for lunch? Heck, ya.