on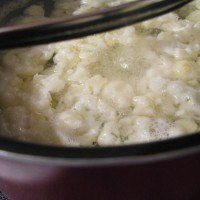 We're on a cauliflower kick at my house. Roasted cauliflower, spicy cauliflower dip, and mashed cauliflower: they're all delicious and low calorie. One medium-sized head of cauliflower has 145 calories. 145 calories!
Add a couple pats of butter or sour cream and your calorie count obviously goes up,  but STILL. Cauliflower is my new best friend this holiday season.
First up, mashed cauliflower. Now, I know this is neither a sauce or a dip, but I'm a sucker for mashed potatoes, and I'm here to tell you that mashed cauliflower is nearly the same thing. No, this isn't an ice cream versus frozen yogurt debate (there's a big difference). Mashed cauliflower really can taste a lot like mashed potatoes.
Recipe for Mashed Cauliflower
*1 small head of cauliflower
*2 tbsp skim milk
*2 tbsp butter
*salt and pepper to taste
Directions: Cut up the cauliflower (start by removing root/leaves and cut into quarters), so that you have smallish florets. Meanwhile, bring water to a boil in pot. Once you have a rolling boil, add the cauliflower and reduce heat to a slow boil. After 10 minutes, remove from heat. Combine cauliflower, milk, and butter in a food processor. Blend and then add salt and pepper to taste.

Next up: cauliflower dip.
Recipe for Spicy Cauliflower Dip
Inspired by the Indian-Spiced Cauliflower Dip on Oprah.com
*1 small head of cauliflower
*2 tbsp olive oil
*1 small onion, diced
*1 tbsp curry
*2 tsp paprika, divided
*salt
*1/2 c. sour cream
Directions: Cut cauliflower so you have small florets. Meanwhile, bring water to a boil in a large sauce pan. Add a dash of salt and cauliflower to the water. Reduce heat and let simmer for 10 minutes. In a sauté pan warm olive oil and then add onion. After about five minutes, add curry, 1 tsp. paprika, and dash of salt. Drain cauliflower and add to onion mixture. Sauté for an additional 3-4 minutes until slightly browned. Remove from heat and mix in sour cream. Place in serving dish and sprinkle paprika on top of dip. Serve with cracker of your choice or a toasted tortilla.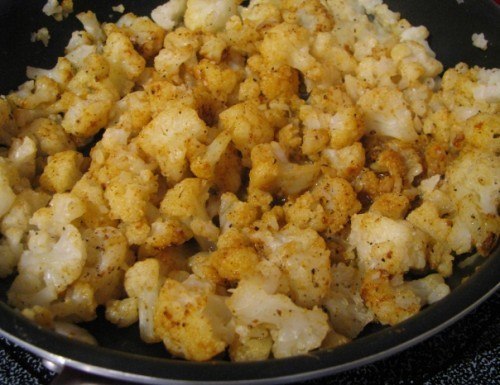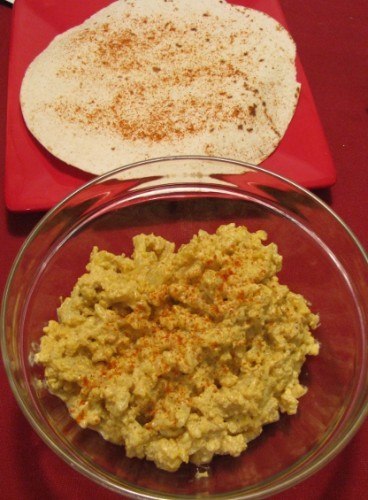 Click here to read more about the roasted cauliflower. Also, check out the Saucy Dipper How to Make Dip page for more dip inspiration.