on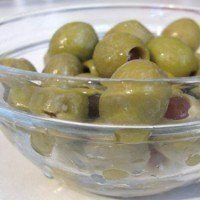 If you want a fun party dip this New Year's, then look no further. This dirty martini dip WILL look cute on the hor d'ourves table; it will satisfy your salt cravings; and, it will impress your friends.
One warning: have a drink nearby. This salty dip will make you thirsty. Seeing how it's New Year's you shouldn't have a problem finding a festive beverage or two. Right?



Recipe for Dirty Martini Dip
*3 pieces of cooked bacon, crumbled
*1 c. green olives (with pimentos)
*2 tbsp. olive juice
*5 green onions (white tops and some green)
*1 clove garlic
*1/2 tsp. black pepper
*8 oz. light cream cheese
Directions: Fry up bacon in a skillet. Meanwhile, combine all other ingredients except for the cream cheese in a large bowl. Once bacon is crisp and cooled, crumble into small pieces and add to bowl. Place cream cheese in bowl and smoosh with a wooden spoon. Use your hand blender to blend well.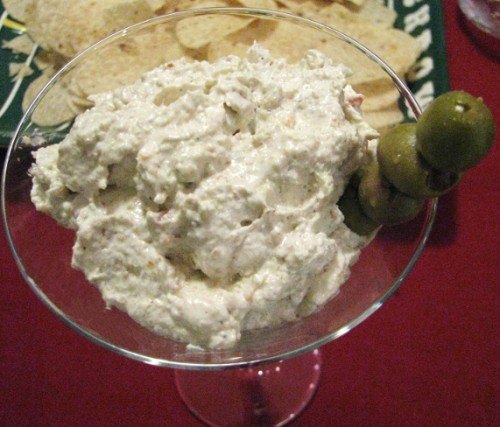 While researching this dip and while making it, my craving for an actual dirty martini became overpowering. Somtimes there's no cure for such a craving until you give in…
I know it looks like I had several of these suckers, but I swear I only had one. Happy New Year's everybody! Thanks for reading and for supporting the Saucy Dipper.