Posted by
Dec 28, 2010
in
Saucy Dipper
|
9 comments
on
In seven months, I've published 76 blog posts, responded to over 400 visitor comments, and consumed about 18,000 more calories than I would have consumed if I hadn't been blogging as the Saucy Dipper (figure about 300 calories per dip or sauce and 60 total dips and sauces).
I'm not complaining, though — not even about those calories. I really do love sauces and dips!
Seeing how it's the end of the year and so much has come from this blog, I'd like to take a moment to showcase a few bloopers and to celebrate your favorite posts. But first, I want to say thank you for visiting and for reading. I think you're awesome.
Let's start the bloopers off with the crystallized sugar that ensued during my caramel sauce debacle (pictured above). Next, what about the time I shattered a plate on the kitchen floor after trudging through the wind and rain in NYC and making a shrimp dip? That day was a doozie.
Or the time I made potato pancakes and chopped a jalapeno without gloves? I almost cried, because my fingers burned so bad.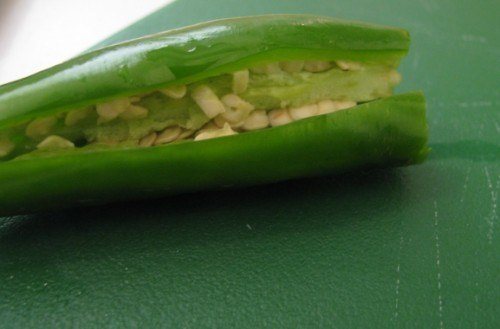 I was so proud of my new food processor that I wrote a review and "how to." After boasting about its wonderfulness, I plugged it in to make a cucumber sauce. Turns out my KitchenAid isn't perfect after all. Check out this leakage…
Then there was the time my sister and I fought with a can of olives and almost threw it out the window. Thankfully for my mom's window and the seven-layer bean dip we made, everything worked out. It was just a matter of taking the olive can apart. Tee hee.
One of the most infuriating things to happen in the kitchen has to be a clumpy looking sauce that should be creamy. I slaved over a chicken tikka masala and again had to fight back the tears when it looked like this…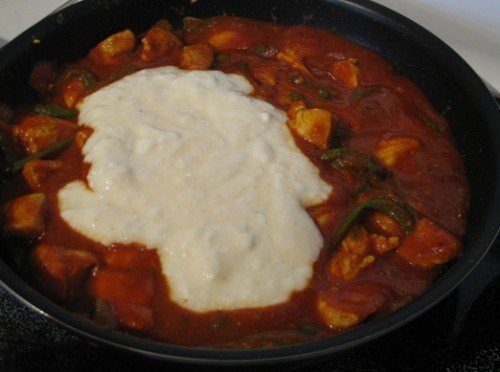 I learned about tempering the hard way…
But then there's always a lot of good to go along with the whoopsie moments, at least that's the way I like to look at it. The following posts are the most popular Saucy Dipper posts to date. Please enjoy!
Your Favorite Saucy Dipper Posts This Year