I'm not particularly crazy about St. Patrick's Day. I mean, the party is nice, but the food…well, the food is nothing special. At least that's what I thought until I discovered corned beef.
Oh, corned beef. You delicious, salty meat, you. Where have you been all my life?
After browsing around the web and finding a Reuben dip on A Farm Girl's Dabbles and a variety of potato soup recipes, all bets were off. This year I will celebrate St. Patrick's Day in corned beef style.
How to Make a Hot Reuben Dip
*1 lb. corned beef (you can make your own or buy it pre-packaged with seasoning and all)
*1 can saurkraut, rinsed and drained well
*1 c. thousand island dressing (see recipe below)
*8 oz. swiss cheese, shredded
Directions: Simmer corned beef on the stove top for about 1.5 hours (until its 180 degrees F). Once cooled, cut up meat into small pieces and combine with all other ingredients in a casserole dish.  Bake at 400 degrees F for 20 minutes. Serve warm with melba toast.
How to Make Thousand Island Dressing
*1/3 c. minced onion (juice included)
*juice of half lemon
*3/4 c. mayonnaise
*2 tbsp. ketchup
*2 tbsp. sweet pickle relish
*2-3 shakes of Worcestire sauce
*2-3 shakes of hot sauce
Directions: Combine ingredients, whisk, and let set in fridge for at least an hour.
By the way, if you haven't ran an onion up and down the side of a cheese grater for 10 minutes before, be prepared. That's one form of torture.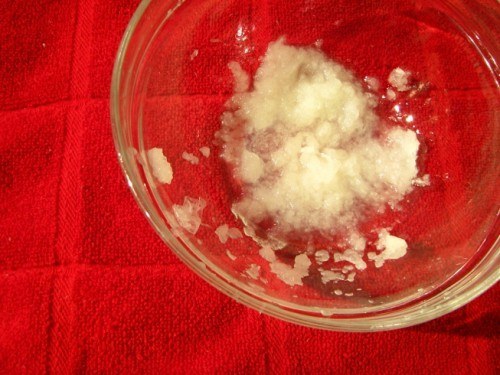 How to Make Corned Beef and Potato Soup
*1 tbsp. butter
*1 small yellow onion, chopped
*2 russet potatoes
*2 carrots
*1 garlic clove, minced
*6 c. vegetable broth
*1 bay leaf
*1 tsp. salt
*1 tsp. pepper
*1 c. cooked corned beef
*1, 14 oz. can diced tomatoes
*1/4 c. skim milk
Directions: Melt butter and stir in onions. Once soft, stir in potato, carrots, and garlic. Stir continuously for five minutes. Add homemade vegetable broth, bay leaf, salt, and pepper. Bring to a boil and then let simmer for 30 minutes. Remove bay leaf. Take out 1/4 cup of vegetables and blend in a blender or food processor. Return mixture to stock pot along with corned beef and diced tomatoes. Add milk. Let soup simmer for another five minutes, then serve.
Notes: Not sure how authentic this Irish potato soup really is, but it tasted FANTASTIC. I made a small batch without the corned beef and that was equally as good. I'll be making this again soon.
Keep in mind that I made this recipe for two. You could certainly double or triple this recipe if you're cooking for a family.
Yes, that is a Tupperware bowl. I forgot the photo until we were all done!