on
My love for Easter candy runs deep. Reese's Peanut Butter Eggs, Whoppers Robin Eggs, and Cadbury Mini Eggs: All my favorites and all eggs.
Some might argue that peppermint Christmas candy or Valentine's Day Sweet Tarts are better, but they're wrong. Easter candy beats all other holiday candies. I'm convinced.
It's not just that the candy tastes better, the holiday itself has a better sense of humor. I mean, chickens and bunnies theoretically deliver candy and treats to us!
Certainly you've seen this trailer for the movie Hop. The commercial is on television about every five minutes, but that's okay. It's a funny one.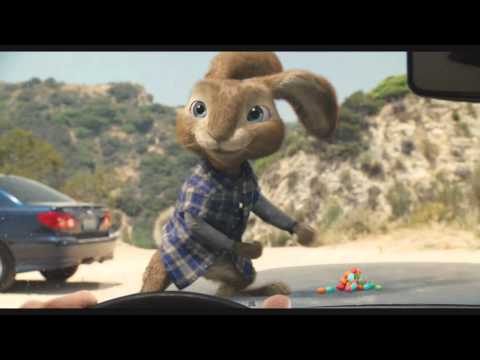 In case you missed it, the rabbit poops jelly beans. That's comedy!
Now for a real egg recipe. Deviled eggs are one of those things that can be made a number of different ways — all delicious ways, too. So, I decided to make me a little deviled egg dip/spread for this Spring Dipstock. I hope you like it.
Deviled Egg Dip Recipe
*7 hard boiled eggs
*4 strips crispy bacon, crumbled
*1/3 c. mayonnaise
*1/4 c. Dijon mustard
*1 tbsp. hot sauce
*Paprika, to taste
Instructions: Combine all ingredients (except paprika) in a bowl and mash with a potato masher. Before serving with crackers, pita, etc., sprinkle paprika over top.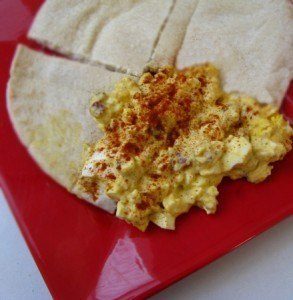 ***
Only three more days left of Dipstock. Send in your dip recipe and be eligible to win a full value coupon from Frito Lay or a trio of gourmet sauces from Vino Luci Style. Click here for details.