on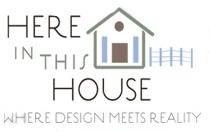 Elise and Mae over at Here In This House submitted not one but TWO dip recipes for Dipstock. Their creations sound incredibly tasty AND they're beautiful. Seriously, they made a salsa with gorgeous contrasting colors and an artichoke dip whose name envokes beauty because we all know this creamy, cheesy goodness tastes better than almost anything else. Right?
Elise's Monterey Jack Salsa
from Serving Louisiana; by LSU AgCenter
Ingredients:
* 4 oz. Monterey Jack cheese
* 1 tomato (we used two small Romas) chopped
* 1 bunch scallions, chopped
* 1, 4 oz. can chopped green chiles, drained
* 1, 4 oz. can chopped black olives, drained
* 1/2 cup of Italian salad dressing (Wishbone brand will do just fine here)
Instructions:
1. Shred cheese. Let it stand at room temperature.
2. Combine the cheese, tomato, green onions, green chiles, olives, and salad dressing in a bowl and mix gently.
3. Serve with corn chip scoops (which, according to Elise, means Fritos)
While this dip tastes great immediately (we can attest to that!), it is even better when let to rest so flavors can blend.
Mae's Artichoke Dip
Ingredients:
*1 medium onion, diced
* 1, 15 oz. can artichoke hearts, quartered
* 1 cup parmesan and/or asiago cheese, shredded
* 1 small jar mayonnaise (reduced fat works just fine here)
* cayenne pepper, to taste
Instructions:
1. Preheat oven to 350F.
2. Chop onion and add to medium mixing bowl.
3. Drain artichoke hearts and finely chop. Add to bowl with onion.
4. Add cheese(s) and mayonnaise to mixing bowl. Add cayenne to bowl to taste. Mix to combine.
5. Transfer to medium baking dish. Dip should be about 2 inches deep. Top with shredded cheese, if desired.
6. Bake at 350F for 30 minutes or until bubbling hot.
7. Serve with rice crackers or corn chips (which, according to Mae, means Tostitos).
Should you be so lucky as to have leftovers, reheat the dip in the microwave to renew the hot bubbly goodness. And try not to eat it all in one sitting!
***
Go visit Elise and Mae at Here in This House to see photos of their dips and to read more of their posts. It's where design meets reality.
And if you want to submit a dip recipe for Dipstock, you still have five more days. Read the details here: How to Participate in Spring Dipstock.