on
Yes, I'm still on a butter kick. Except today instead of dairy spread I'm on to nut butters. Almond butter in particular.
First off, did you know that you need nothing more than 1200 watts of power and a handful of almonds to make almond butter? And no, I'm not exaggerating about the watts.
I read up on how to make nut butters, and what I read was true: (paraphrasing) Turn on the food processor and when you think you're never going to turn your almonds into butter, keep processing for another 10 minutes. It'll eventually get there.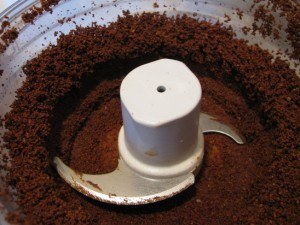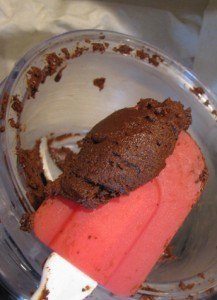 Because I used my KitchenAid food processor I had to stop the machine more than two dozen times to push the almond bits down the sides. It was not fun. However, that wasn't the worst part.
The almonds in my cupboard were raw and unsalted. To get them more to my liking I threw them in the oven (at 400 F) with a few dashes of sea salt. All was going well until I smelled a faint hint of smoke. Apparently, you only need to roast your almonds for a few minutes–five minutes max.
Instead of giving up, I took a taste of a burnt almond and thought it was alright. Not ideal, but alright. So, into the food processor those toasty almonds went.
Do you know what burnt almonds taste like when they've been turned into butter? And don't say "burnt almond butter." They taste worse. They taste like butt.
The only fix that came to mind was a sweet one. I melted a handful of Dove dark chocolate pieces along with a tablespoon of nut butter, and wowie. That's a flavor I'd buy! It tasted great on bread and on a waffle.
Moral of the story: When you burn your nuts seeds just add chocolate.