on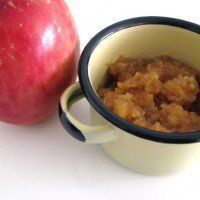 Last year about this time I binged on pumpkin dip. I fell in love so deeply with a sweet pumpkin dip that I couldn't go more than a few hours without sneaking to the fridge and snarfing down a handful of ginger snaps and a mound of pumpkin dip.
Several days of this proved dangerous. I overdid it. I ate too much pumpkin and haven't had any since then. At least not until I saw a recipe for pumpkin bacon waffles with pumpkin sauce.
Pumpkin? Bacon? Waffles? How can I say no to that?
So, I didn't say no. I made my own. But not before coming across an apple pie dip. Amazing.
That got me thinking. If I had to give the fall season ONE flavor that would be tough. But if I could pick two, well, then, apple and pumpkin sauce would be it.
There you have it. I've declared apple pumpkin sauce the official flavor of the fall. But one quick word to the wise…don't over do it. You CAN eat too much pumpkin.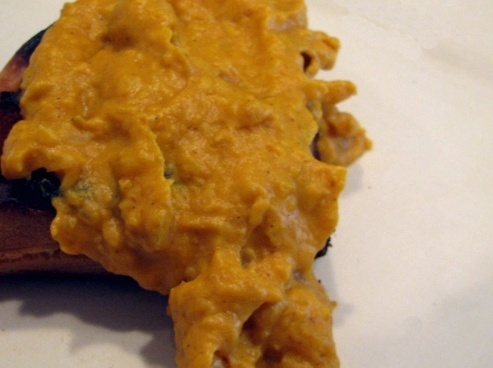 Applesauce Recipe
(Inspired by The Peach Kitchen)
*2 honeycrisp apples, peeled and diced
*2 tbsp lemon juice
*1 tbsp brown sugar
Directions: Place all ingredients in small sauce pan and bring to a slow boil. Reduce to simmer and stir. Once you have a consistency you like, set aside and let cool. Leave as is or throw in food processor for a smooth texture.
Apple-Pumpkin Sauce Recipe
(Inspired by Marybeth on Foodista)
*1/2 cup pureed pumpkin
*1/2 cup apple sauce
*3 tbsp cream cheese
*2 tsp pumpkin pie spice (cinnamon, nutmeg, etc.)
Directions: Place all ingredients in small sauce pan over medium heat. Whisk until smooth.