on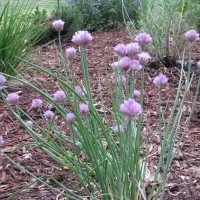 Warning
: Division by zero in
/srv/users/serverpilot/apps/saucydipper/public/wp-content/themes/CherryTruffle/functions.php
on line
2
Warning
: mysqli_num_fields() expects parameter 1 to be mysqli_result, bool given in
/srv/users/serverpilot/apps/saucydipper/public/wp-includes/wp-db.php
on line
3353
Warning
: Division by zero in
/srv/users/serverpilot/apps/saucydipper/public/wp-content/themes/CherryTruffle/functions.php
on line
2
Warning
: mysqli_num_fields() expects parameter 1 to be mysqli_result, bool given in
/srv/users/serverpilot/apps/saucydipper/public/wp-includes/wp-db.php
on line
3353
Warning
: Division by zero in
/srv/users/serverpilot/apps/saucydipper/public/wp-content/themes/CherryTruffle/functions.php
on line
2
Warning
: mysqli_num_fields() expects parameter 1 to be mysqli_result, bool given in
/srv/users/serverpilot/apps/saucydipper/public/wp-includes/wp-db.php
on line
3353
Yesterday's talk about seven layer dip got me thinking about all the tried and true dips that we love to eat often. I'm all for getting creative in the kitchen, but sometimes you simply need a dip that's easy to make and that you know everyone will love.
Janet, a Super Bowl Dipstock Participant, shared this French onion dip recipe with me. I added a few chives to my version. Taste-eeeee.

French Onion Dip with Chives Recipe
½ cup Mayonnaise
2 cups sour cream
1 (2 oz.) packet French Onion Soup
Stir all of the ingredients together until well mixed.
Cover and chill.
Flowering chive photo is from
My Crappy Garden
.