Posted by
Oct 1, 2013
in
Saucy Dipper
|
0 comments
on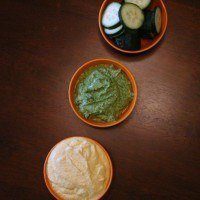 My friend Barb over at Creative Culinary posted a beautiful picture of a caramel sauce on Twitter with the caption, "I have no idea what this is but it looks good. Anyone else ever do that; make something; take photos and then ???"
For me the answer is "yes." Quite a few times actually. I've written about more than 50 dip recipes here on the Saucy Dipper, but probably made closer to 80 dip recipes over the years. Some dips didn't turn out so great (or my pictures didn't turn out too great). Other times I got too busy to write about the recipe. Either way, I've got a folder of dip images in my files that have just been waiting. Waiting for a food blog purpose!
Well, today, those pictures finally get to come out of the archives. Thanks for the idea, Barb!
Have any unused food pics? Share them with us on the Saucy Dipper Facebook page.