on
Two things happened in the past week or so that led me to two outstanding dip slash spread recipes. Love it when you get a recipe right on the initial go without any modification.
First, I went to the Fancy Food Show in San Francisco and saw a good number of citrus curds on display. I was definitely drawn to the lime variety more than once. Not long after returning from my trip, I was browsing around the food blog world and came across this post about lime curd. It felt like serendipity.
So I set out to make lime curd. However, I don't own a Vitamix, which meant finding a recipe other than the one I originally found.
Barefoot Contessa never lets me down, and her lime curd recipe was not an exception. BUT – I think you'd be safe with one cup of sugar if you don't like your curd super sweet. Of course, a curd would work great in a tart, but I opted for spreading (suprise! surprise!). I won't re-print the recipe since it's straightforward and you can find it here.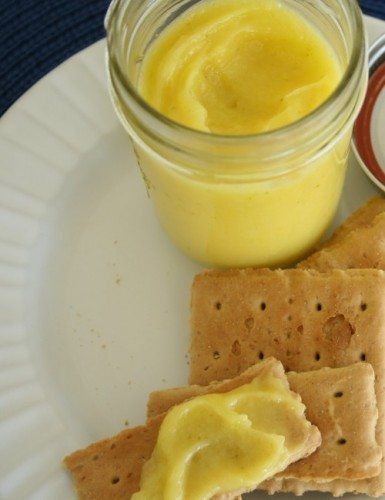 Second, I hosted brunch this past weekend for a healthy group. But I just couldn't settle for veggie egg white omelettes alone, so I threw in a bacon pâté, which was WONDERFUL. No one touched it but me (turns out they really don't eat processed foods). I could not stop loving on that pâté.
If you're a bacon lover like me, you must try bacon pâté. I followed the Not Quite Nigella recipe and would not change a thing.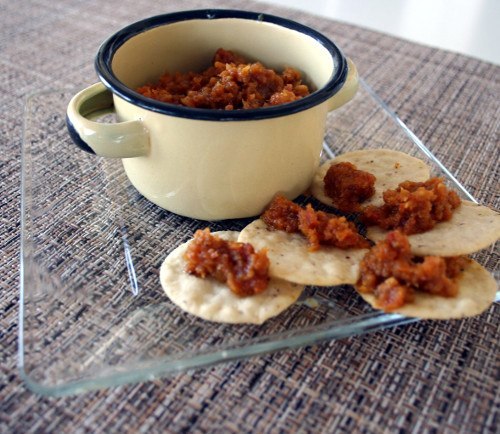 ***
Here's an update on my #31daycooks cooking challenge. Glad I challenged myself to cook something new every day this month. If you haven't tried a challenge like this for yourself, you should!
Day 22: Meatball sub. Made on the stove top with a simple tomato sauce. Perfect.
Day 23: Corn chowder.
Day 24: Shortbread cookies. One of my weaknesses.
Day 25: Bacon pate. Have I mentioned how good this is?
Day 26: Lime curd. Go easy on the sugar.
Day 27: Mushroom risotto and caramelized butternut squash. I doubled up on this day that way I could take day 28 off! Turns out, risotto isn't too hard as long as you follow the instructions closely.
This will be my last post on the challenge. But rest assured that I'm still going! I've got pancakes, homemade pretzels and cheese sauce, and baked salmon on the menu.
***