on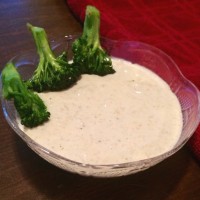 Warning
: Division by zero in
/srv/users/serverpilot/apps/saucydipper/public/wp-content/themes/CherryTruffle/functions.php
on line
2
Warning
: mysqli_num_fields() expects parameter 1 to be mysqli_result, bool given in
/srv/users/serverpilot/apps/saucydipper/public/wp-includes/wp-db.php
on line
3353
Warning
: Division by zero in
/srv/users/serverpilot/apps/saucydipper/public/wp-content/themes/CherryTruffle/functions.php
on line
2
Warning
: mysqli_num_fields() expects parameter 1 to be mysqli_result, bool given in
/srv/users/serverpilot/apps/saucydipper/public/wp-includes/wp-db.php
on line
3353
Warning
: Division by zero in
/srv/users/serverpilot/apps/saucydipper/public/wp-content/themes/CherryTruffle/functions.php
on line
2
Warning
: mysqli_num_fields() expects parameter 1 to be mysqli_result, bool given in
/srv/users/serverpilot/apps/saucydipper/public/wp-includes/wp-db.php
on line
3353
This deliciously creamy dip is a spin-off the classic Alfredo sauce for all of you Alfredo lovers.
Great for dipping steamed vegetables in such as broccoli. This dip is also wonderful with gourmet breads or pita chips.

Alfredo Garlic Dip
¾ cup of butter
4 garlic cloves, mined
2 cups of heavy whipping cream
2 cups of fresh, grated Parmesan cheese
2 tablespoons and chopped parsley
1 teaspoon of pepper
Melt butter in a large skillet.
Add garlic and sauté over medium heat for 1 minute.
Stir in heavy whipping cream and cook over medium heat for 5 minutes stirring constantly.
Add Parmesan cheese constantly, stirring until it is melted completely.
Add pepper and parsley and cook for 3 more minutes.
Let thicken and cool for 5-10 minutes before serving.