on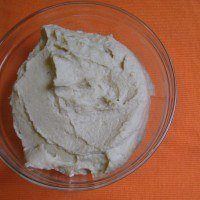 I recently purchased the Cuisinart Smart Stick® Hand Blender and promised to write a review, but then I remembered…this is the first hand blender I've ever owned, so how can I write a review? I can, however, tell you how to use a hand blender effectively and how it really can take the place of a bulky, expensive food processor or blender in some cases.
First, what is a hand blender?
A hand blender (also called an immersion blender) uses one sharp blade to mix, chop, and blend ingredients to form a smooth gravy, soup, sauce, or dip. You can also use a hand blender to add froth to a cappuccino or make a smoothie. Yeah, they're that useful.
So far I've made black bean dip, tzatziki sauce, several batches of hummus (one pictured here), tomato sauce, and enchilada sauce with my hand blender. It only takes a minute or two to get the right consistency. Clean up takes less than a minute. I swear I'm not getting paid to write this.
How an immersion blender works
As the name implies, you submerge the blade and the blade guard into the mixture and press the big grey button to get things moving. You'll notice a suction pulling the blender down. Don't immerse motor body housing (the blender is plugged in, after all), and keep the blade below the liquid as not to decorate your outfit and kitchen with sauce.
More tips on preventing that splatter
Chris Perrin, the "Original Food Divo" and author of Blog Well Done, uses his hand blender often. He says: "When using an immersion blender, the most important thing you can do is have a splatter guard–or a nice apron–because immersion blenders have a true gift for throwing liquid around the kitchen."
Splatter guards come in all shapes and sizes and don't cost an arm or a leg. In fact, you might be able to find one for less than the Cuisinart Hand Blender.
How much hand blenders cost
You can pick up the Cuisinart for less than $30. But as with most kitchen tools, hand blender prices run the gamut. In fact, there's a hand blender for every budget (including the virtually limitless budget). Just look at the varieties of hand blenders that showed up in a Google Images search.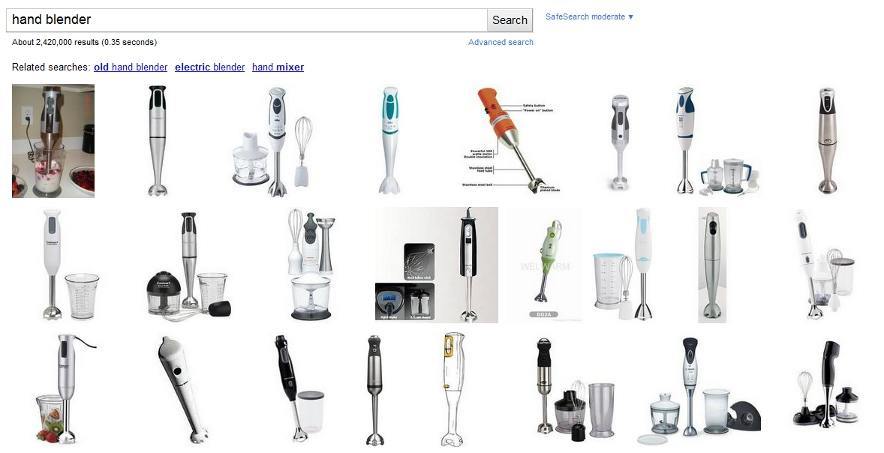 What can't a hand blender do
Chris at Blog Well Done says you must only blend small pieces of food, so that the blender can sufficiently break everything up. "An immersion blender is not a food processor, their blades and horsepower are vastly different," he said. "[Because of this], blend longer than you think is necessary to make sure that every last bit of what you are blending is nice and smooth."
Earlier I mentioned that a hand blender can replace some uses of a blender or a food processor, but Chris is right. At only 200 watts of power, I don't rely on the hand blender to chop ice.
Don't run the blender for longer than a minute without giving it a rest. Common sense should tell you that if you smell burning you need to turn off and unplug the blender.
Since blenders can do more, why would you want a hand blender at all?
With a hand blender you can see how your mixture is coming together before over blending. Sometimes you don't want your soup or sauce to be too smooth.
You can whip air into the mixture by holding the blender just below the surface. This means you can give your sauce or dip a fluffier consistency.
The hand mixer is perfect for small scale prep. You wouldn't use it to mash five pounds of potatoes, but for a quick pasta sauce it works great. And did I mention it's easy to clean?
I didn't even get into the attachments available for a hand blender. You can do so much more than what I've mentioned here.
Purchase your own by clicking here Cuisinart
(affiliate link). Again, I can't recommend it enough.
What do you think about hand blenders? Do you recommend them? Why?