on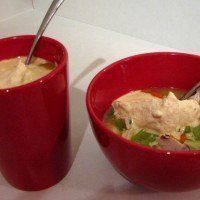 We have officially landed in our new place, but unfortunately we are without most of our kitchen items. We have one bowl.
While we wait for the movers to catch up with us, we are sharing that one bowl and making due with the few items we have, and that means making food that doesn't require too many ingredients or too many appliances…or knives.
Seeing how fall has officially arrived here in Colorado and last week was SoupWeek here in the foodie blog world, I thought it only appropriate to spend my Sunday making a soup featured on Chef Robin White's blog (the organizer of SoupWeek). I chose a chicken soup recipe from one of my favorites–The Daily Basics–partly because it included a curry mango chutney cream and partly because the recipe did not require more than a spoon and a paring knife, which were easily found at the grocery down the street. I know, I know. Not the appropriate use of a paring knife, but it did the job.
Here's to making things easy (and delicious)!
I won't repeat the recipe, but I will show you a few pictures. I highly recommend you head over to Chef Robin's site and check it out for yourself.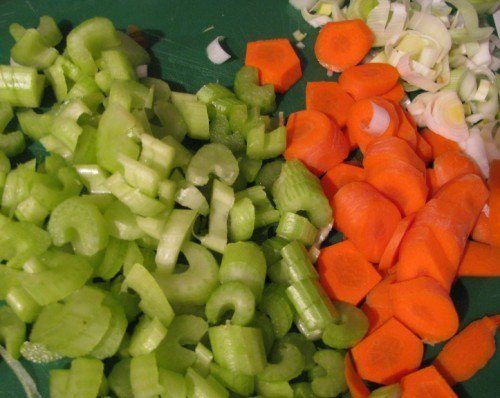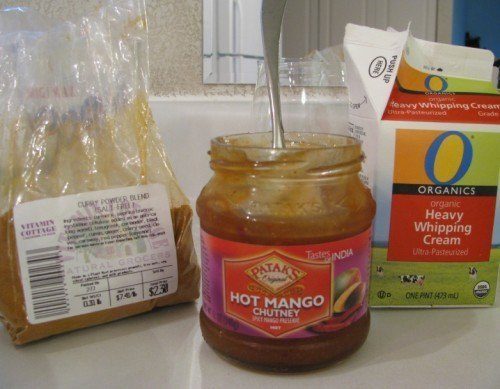 I know what you're thinking…what does chicken soup have to do with sauce or dip? A lot, actually.
Mirepoix, stock, curry, and chutney are all part of this chicken soup recipe, and they all have a place in the Sauce and Dip Dictionary, which I recently updated. Go there and educate yourself already. 🙂