on
I recently took a sauce class at Denver's Seasoned Chef Cooking School and learned all kinds of wonderful sauce-making tips, but my favorite aspect of the class was the recipe for marsala porcini sauce they gave us. One evening not long ago, I re-made the mushroom sauce (with my own touch) along with a few other delightful side dishes. We're eating well here at the Lancaster household!
Recipe for Marsala Mushroom Sauce
There are two parts to this mushroom sauce: velouté sauce and then the marsala sauce.
How to Make the Velouté Sauce
*1 3/4 c. chicken stock
*2 tbsp. unsalted butter
*2 tbsp. all-purpose flour
*salt and pepper to taste
Directions: Heat chicken stock in a saucepan. In a separate sauce pan, melt butter. Add flour and stir with a wooden spoon. After three minutes, begin adding chicken stock in 1/4 cup increments. Pour slow and stir consistently. Allow a minute or so to pass between each addition. Once you've added all the stock, allow the velouté to remain on heat for a few more minutes. Taste and add more salt and pepper if necessary.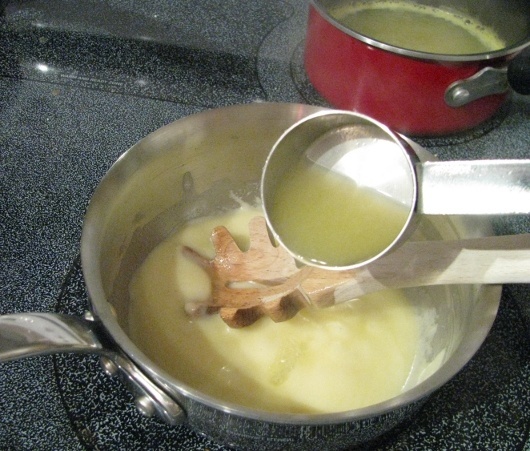 How to Make Marsala Mushroom Sauce
*6 ounces crimini mushrooms, sliced
*1 tbsp. olive oil
*2 shallots, finely chopped
*1/2 c. marsala wine
*3/4 c. velouté sauce
*salt and pepper to taste
Directions: Heat olive oil and shallots in sauté pan. After a minute, add mushrooms and sauté for three to four minutes. Add marsala to de-glaze the pan. After it reduces half way, add velouté sauce and stir. Remove from heat and serve over chicken.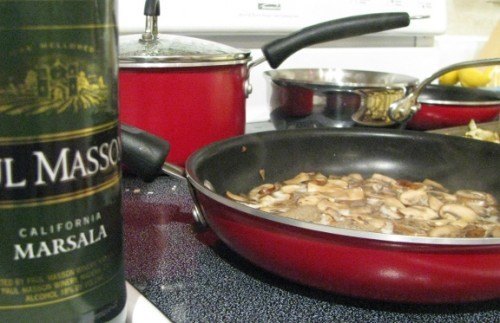 We ate this alongside couscous and roasted cauliflower, which is fitting seeing how I am mildly obsessed with cauliflower dip right now. To make the roasted cauliflower I chopped up a small head of cauliflower, mixed in the cloves of one garlic head, and coated with 2 tbsp. of olive oil. Then I baked the mixture at 425 F for 25 minutes. Yum.
For dessert, I heated up dates and almond slivers and drizzled some of my leftover caramel  sauce on top. If you haven't eaten dates with caramel sauce, you must! Delish.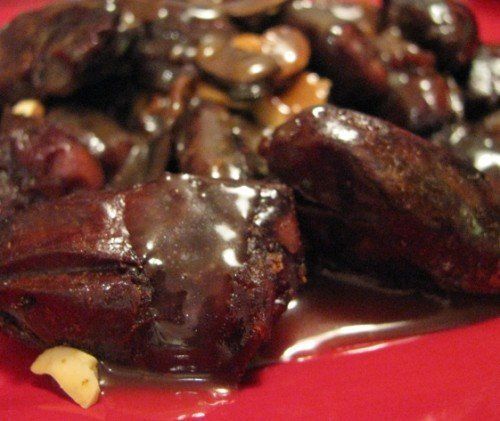 For more sauce-making tips, check out the How to Make Sauce page here on Saucy Dipper.